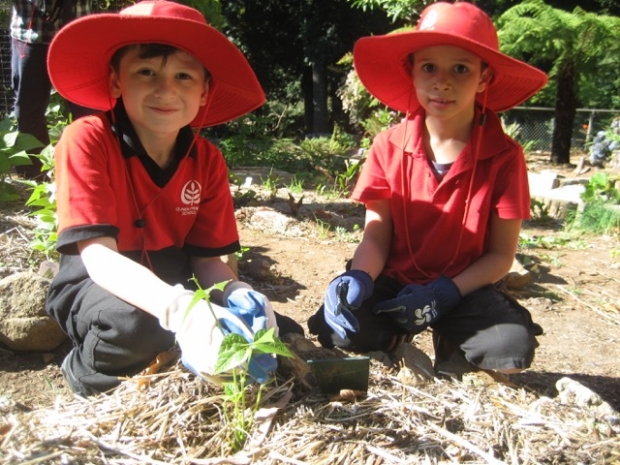 We are cultivating healthy habits! The warm sun, the summer rain and loving hands have all worked together to grow some amazing produce in our school garden. Here are the fruits and vegetables that we are having success with.
Peas. Cucumbers. Potatoes. Carrots. Zucchini. Tomatoes. Eggplant. Spinach. Beetroot. Rhubarb. Corn. Chives. Aloe vera. Parsley.
The students are learning which veggies require more water, more sunlight and less caterpillars! They now understand that some like watering on the leaves, but most don't. Students are trying new tastes, feeling different textures and contributing to the sustainable future of our school. We have been sharing our crops with the school community (and hungry chickens) and some amazing recipes have been made. Thank you to Kylie for all your hard work with weeding, mulching and teaching us about growing a garden.