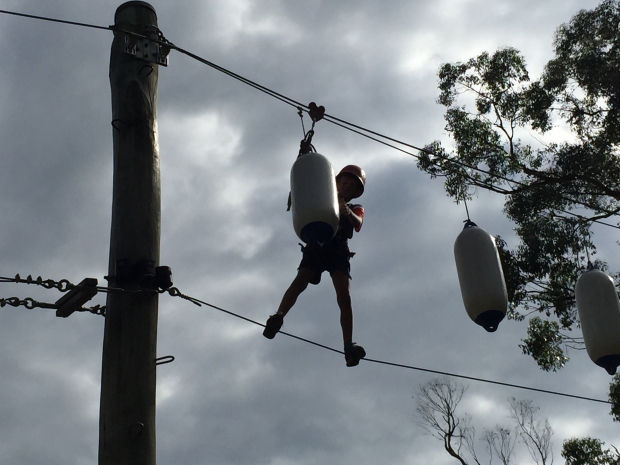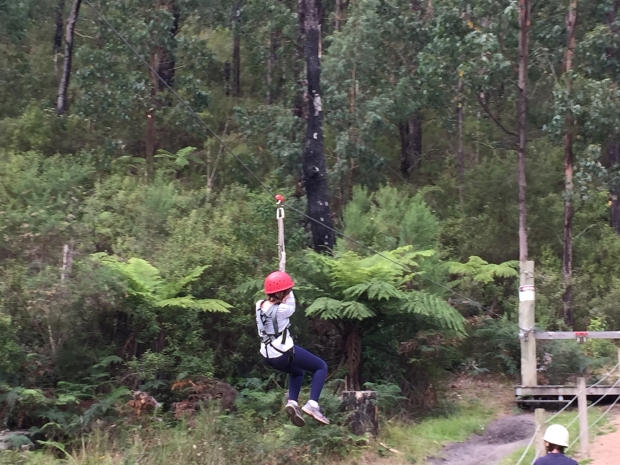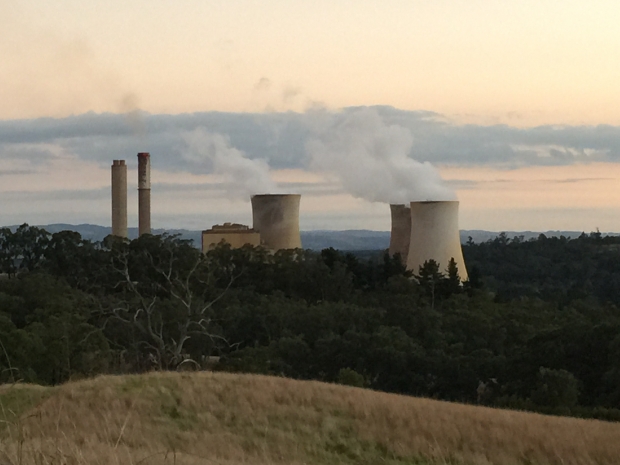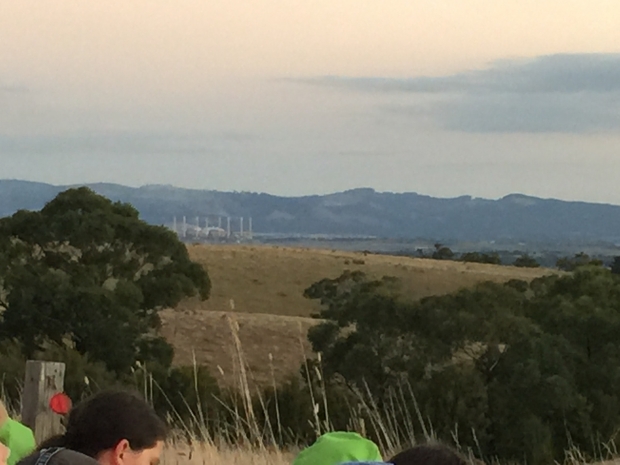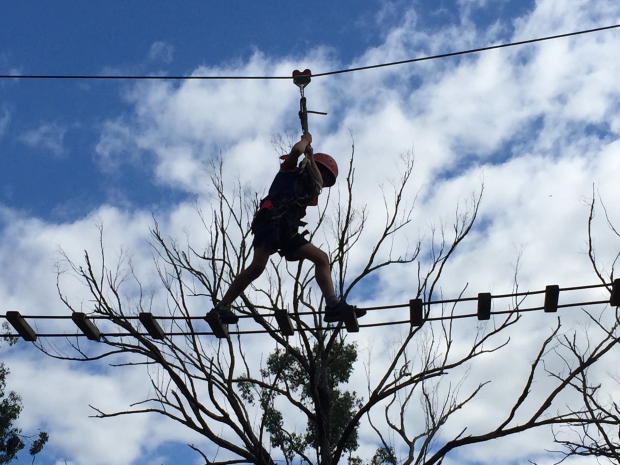 Here we at Camp Woorabinda!! Jett, Matisse, Taleah, Lukas and Tarlia here saying hello to everyone back at school.
We went on the zip line. It was so cool. We get to go again tomorrow. Tomorrow is our second last day at camp and we love it. Tonight was the night hike. Tomorrow is campfire night.
Hello from Mrs. Sheeran! Zip line was awesome! I loved the canoeing and finding water dragons on the Lake Narracan. I am going to be brave on the Skyline high ropes course tomorrow. I am pleased with the behaviour of all the Olinda students.
Hello from Mrs. Heading! I have just stopped shaking from all my nerves up high on the Skyline challenge. I am leader of the Red Group of 20 kids from schools on and around Mount Dandenong. We are having an amazing time.
Hello from Mr. McKelvey! I'm so happy to have come to Camp Woorabinda. I laughed myself silly on Lake Narracan, dressed up for Dance Night and challenged myself on the Skyline when I was terrified.
Au revoir.